While we're still unclear on what the new normal will actually look like, one thing is for certain: masks are here for the foreseeable future and the options are a plenty. Every possible type of mask that you could dream of from functional to family-friendly to edgy to funny can be found. And, if you're like me, you may be searching for a fiercely stylish mask that will work well within your wardrobe, while also providing comfort.
One of my biggest pet peeves is how most products are made with polyester or some type of synthetic fabric. As I've matured, I have become less and less tolerant of these blends. My skin doesn't like it. My hair doesn't like it. My body doesn't like it. So, I've got you, don't worry. I've compiled my top five favorite masks that I've sourced on Etsy, one of which you can see me wearing in the opening image. If these masks were an outfit, I'd be rockin' every single one. Enjoy!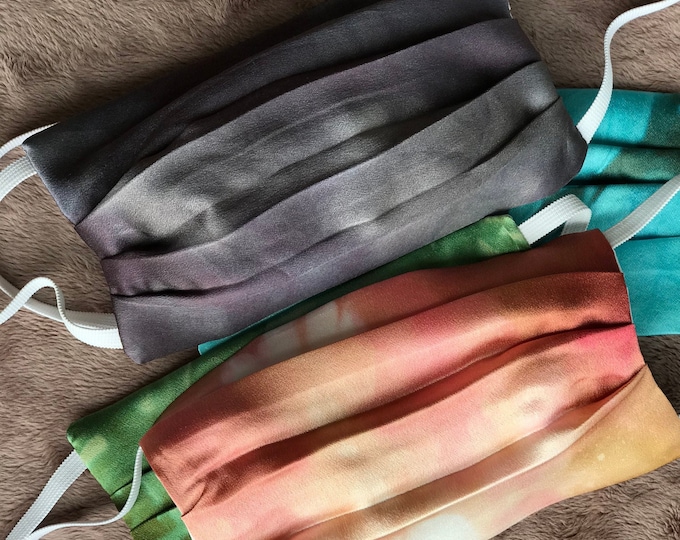 Made with silk charmeuse, organic cotton, elastic and wire by ChrissyWaiChing in Seattle. Etsy store is ChrissyWaiChing. Her face masks are handmade using high quality 100% silk charmeuse hand dyed fabric. The dyes used are 100% natural.
The masks are made using a layer of hand dyed 100% silk and a layer of organic cotton as a liner. Soft elastic straps offer an adjustable fit, and a flexible interior wire allows for a snug fit around the nose bridge.
The natural fabrics are truly luxurious and softer and more comfortable to wear than synthetic materials often used elsewhere. The masks can be washed and reused, and are great for using when cleaning, traveling, or as beautiful accessories. The fabric is light and breathable. For maximum protection, wash your mask regularly with a gentle detergent. Because it is pure silk, to best preserve the color, wash in cold. As you can see I am wearing her hand dyed mask with our own All Ageless brand colors!
This face mask is made with two layers of silk fabric and is washable and reusable. The elastic can be tightened for a better fit by knotting it at the length that feels most comfortable to you. The face mask has comfortable and adjustable metal molding around the nose area for fit. It is made by Etsy creator RubyRobe.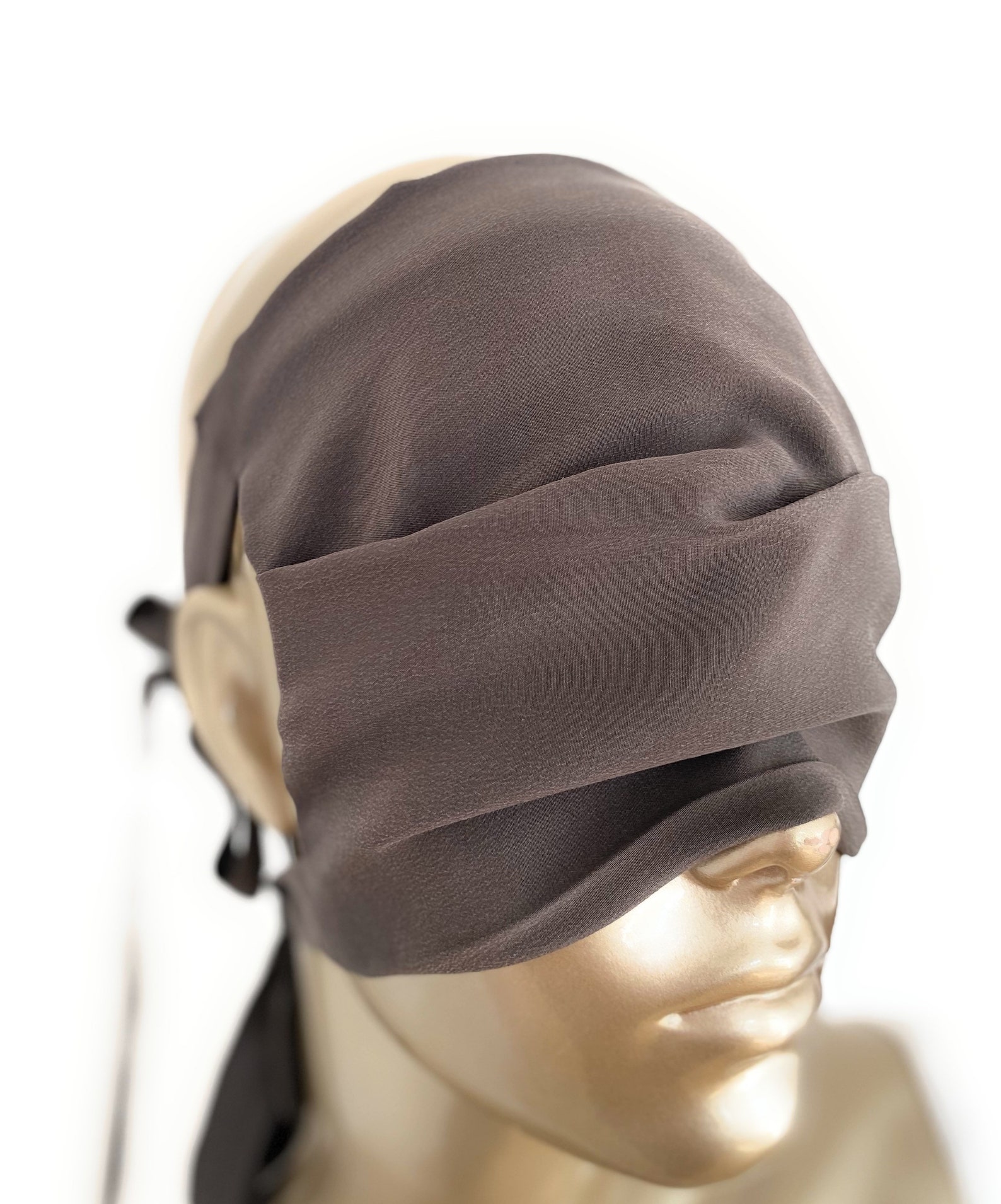 This silk mask is designed by UK artist NadiaIvanovaLondon on Etsy. Made from folding two layers of silk for a mask or to use for an eye cover., the mask is made from silk satin, silk crepe and features 4 silk straps on each corner. A perfect mask to use for bedtime to prevent wrinkles while you sleep. Clearly this is a perfect naughty-time mask as well for blind folding pleasure. She also shows how to wear it on your head as a fashion statement.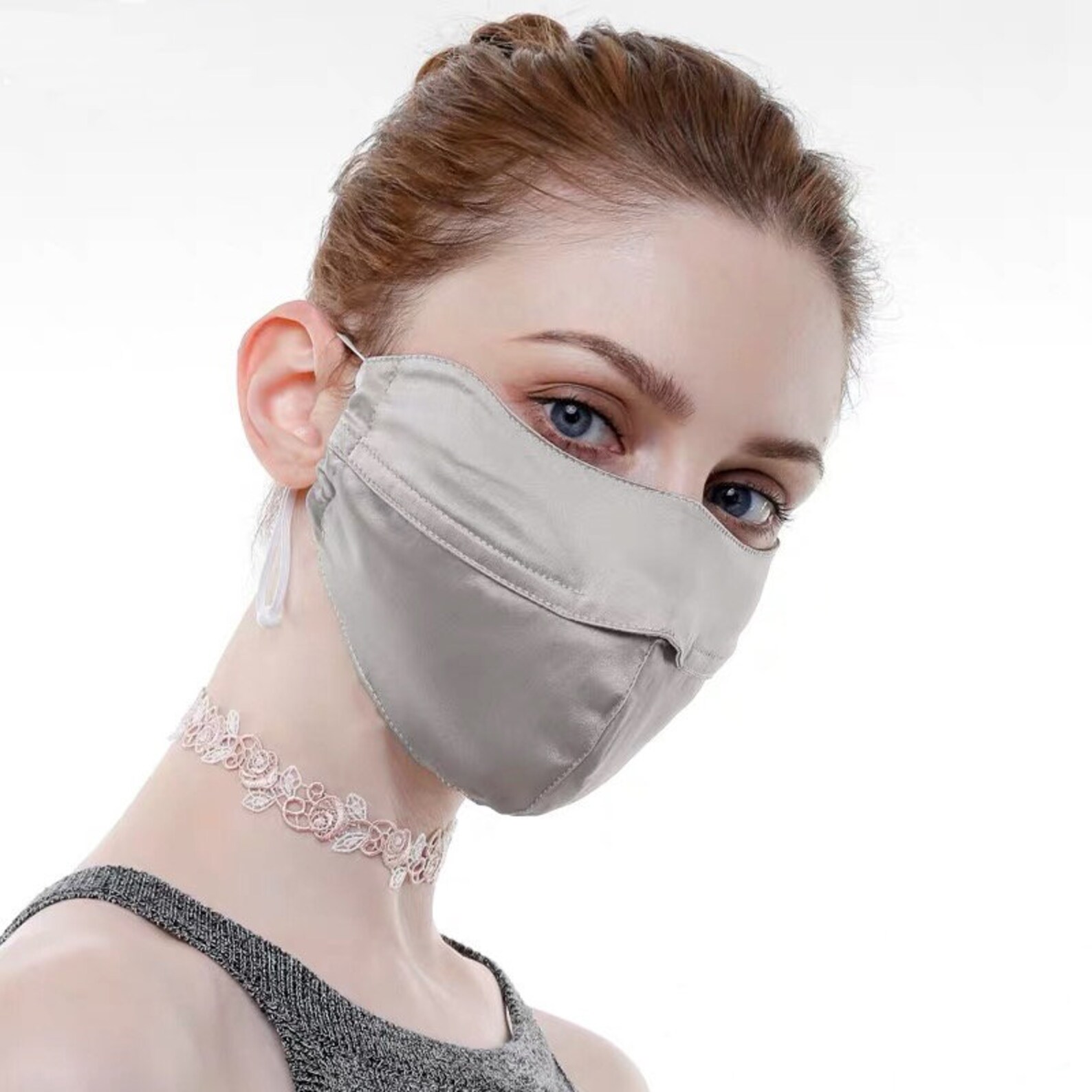 100% natural silk and cotton face mask designed with a great eye and exceptional quality by SinoSilk. With 30% extended size to cover your face, it's unique design will enhance your gorgeous eyes. Made with 30mm heavy silk which is 6A grade mulberry silk, typically reserved for luxury dresses, the back side is lined with cotton cloth, which caresses your skin. This face mask is reusable, eco-friendly and fashionably comfortable. Great for everyday use given it is lightweight, breathable and held in place by elastic ear bands for a snug fit.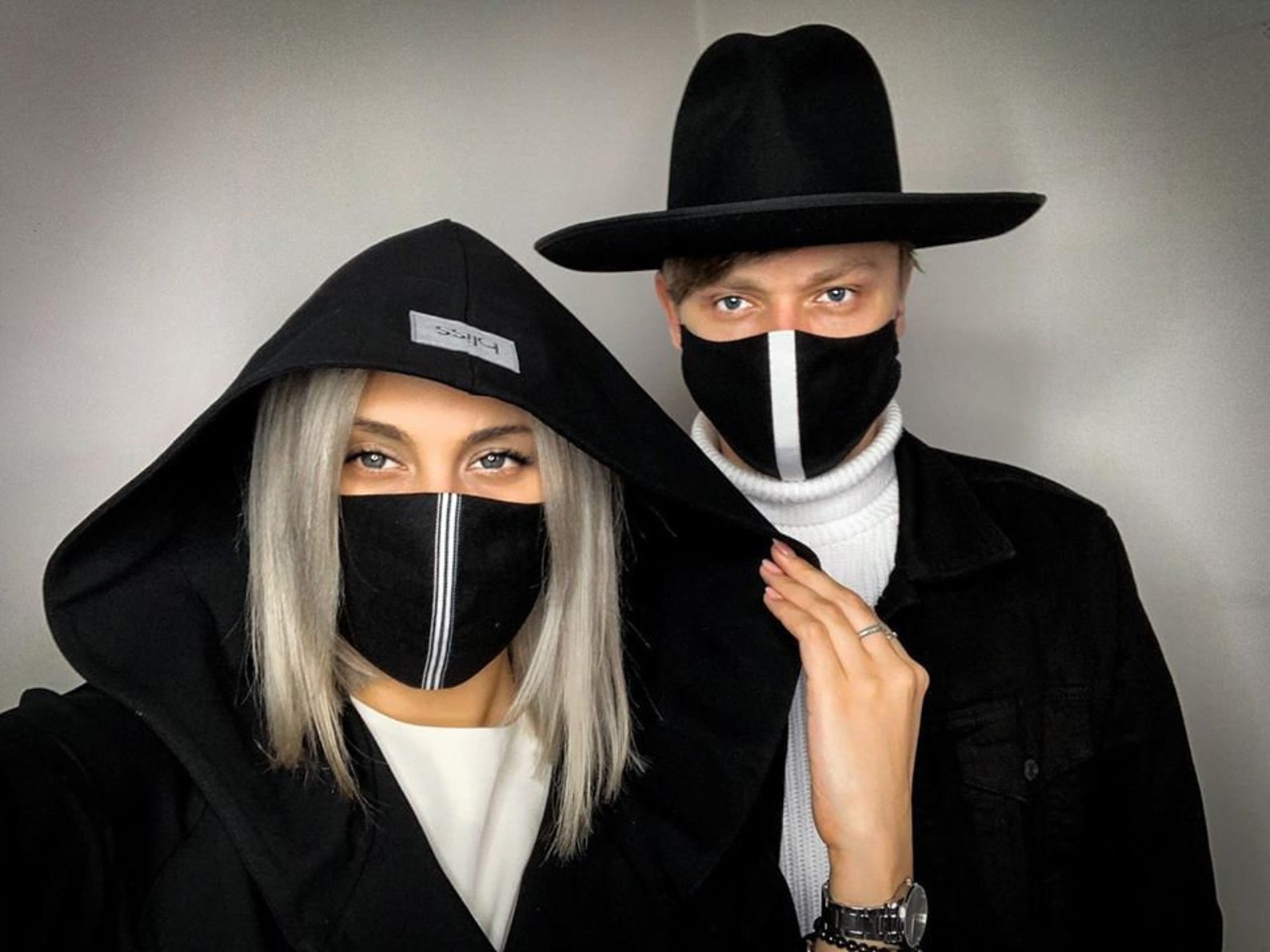 Reusable face mask made from stone-washed organic linen by Etsy designer BlissLinen. This fashionable face mask has four layers. Two layers consist of linen which is naturally antiseptic, non-allergenic and breathable. Other two layers are flizelina liner making this face mask not only stylish but also practical. You can wash it or disinfect it with a hot iron.
A dynamic and creative executive, Audrey has guided household name brands in the health & wellness, travel & leisure, executive training and philanthropy sectors.
Her travel & leisure ventures include the launch of a Hawaiian island destination for Larry Ellison and the Four Seasons, taking a previously unknown locale to #1 in travel in the U.S. and among the Top 10 destinations in the world. The project included creating events and campaigns in partnership with Nobu, Jennifer Lopez, BMW, Serena Williams and various charities.
Audrey's recent foray into the science sector includes working with Google Ventures, Amgen, Lilly, Genentech, Sanofi, Otsuka, Novartis, and AOBiome, through the recently launched biotech SaaS startup Science 37, which aims to disrupt and democratize the clinical trial process.
Her executive development experience includes building leadership models for trainers such as Tony Robbins, training over 30,000 managers worldwide and leading workshops on performance management to over 100,000 individuals across the U.S. She founded The HR Coach, which consults tech startups in training and developing remote management.
Audrey travels between Seattle, Los Angeles and Austin, enjoying personal time with her three xoloitzcuintles and her beau. Not to mention her total obsession with her big-bold-all-natural hair.